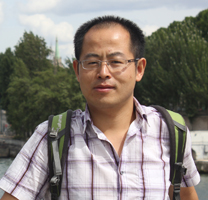 Teaching
Research
Geometric Group Theory and Low Dimensional Topology: I'm primarily interested in the class of relatively hyperbolic groups and their generalizations called acylindrically hyperbolic groups, with various applications to CAT(0) groups and mapping class groups.
A research overview of my work (2014-2019) is available here.
GGTea Seminar: A online seminar on Geometric Group Theory in East Asia.
Preprint
Publications
Links
Last Updated: August/24/2022